About Merula
The founder of the Merula Cup – Merle-Marie Forstmann – first heard about the existence of a promising alternative to tampons and sanitary napkins in 2011: the menstrual cup.
Although her first cup did still have a few imperfections, the advantages at this point already outweighed the well-known methods. Merle therefore began to delve intensively into the subject of menstrual cups over the following years and, from 2014 to 2016, provided advice to women on the selection of menstrual cups and how to use them. The quintessence of all the wishes and ideas that these women expressed during this time gave her inspiration for the Merula Cup ("Merula" is Latin for blackbird, which in French is "Merle"). A cup that would fit as many women as possible, eliminating the need for lengthy measuring and advice and also one that was attractive to look at.
Almost a year passed from the first sketch to the completed product. Close contact to Merula Cup users and their feedback during the development phase was especially important and remains a constant core component of our company philosophy.
The first Merula Cups went onto the market at the beginning of 2017. André Eichhorn joined the company as a co-founder and full partner just three months later, to continue to promote the business by means of joint synergies. This also initiated the first move into a small warehouse with an office.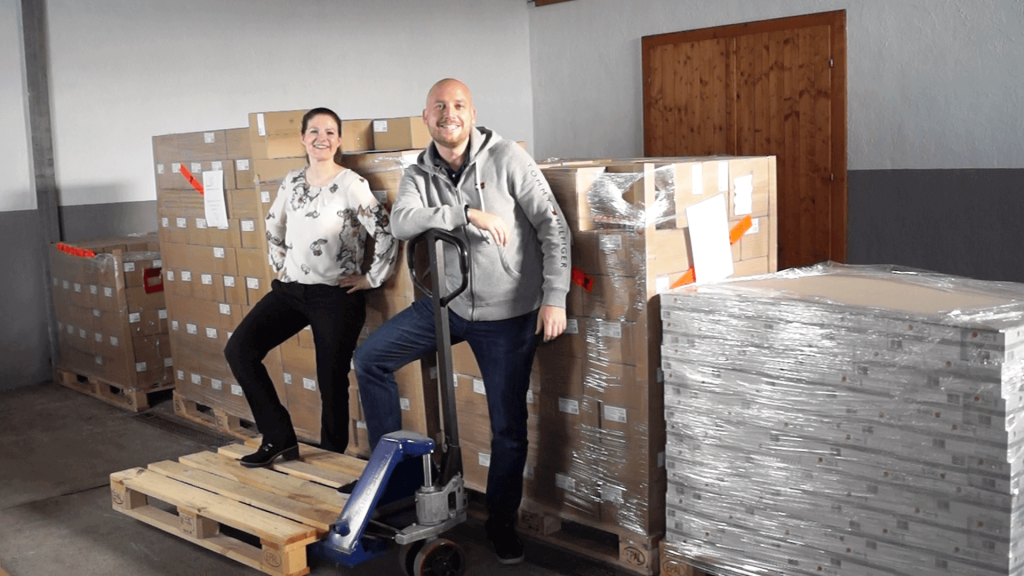 After sales and distribution exclusively through specialist online shops already spread out across the globe, Amazon got on board in the summer of 2017 as a strong logistics partner in online trade. However, the Merula Cup should also be available in over-the-counter trade, which is why this area is being developed. Thus, the Merula Cup is already widely available in Germany in pharmacies, drugstores and supermarkets.
This expansion was the reason behind the second relocation within one calendar year and a 6-fold increase in warehouse and office space. At the end of 2019, this area was more than doubled to meet the constantly growing requirements. What began as a small sole trader has now expanded into eight workplaces in the small municipality Gau-Odernheim between Frankfurt and Kaiserslautern.